Memories of
Flying Officer Kenneth Albert John Trott
Served at RAF Fairlop with 195 Squadron.
Latest update 19 August 2002. These pages are subject to change, as more detail will follow.
---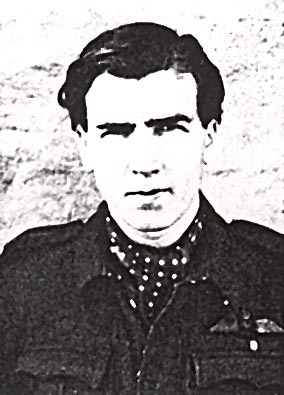 Kenneth, son of Albert and Doris Trott from Bournemouth, Hants, born 28 December 1922, volunteered for the RAF in September 1941, and joined the RAF Volunteer Reserve as Trainee Cadet Pilot.
(From this relatively humble position Ken was finally demobilised in November 1946 holding the substansive rank of Flight Lieutenant.)
During his training he held the rank of Leading Aircraftsman and did his initial training at Torquay, Devon before being posted overseas for flying training in Canada.
Whilst in Canada Ken made full use of his artistic skills to draw a series of training aids which were posted up in each dispersal. Kens training drawings
Ken aged 22.
Ken went solo at Windsor Mills Airfield near Sherbrooke Quebec flying Fleet Finch Biplanes and later advanced flying on North American AT6 (Harvard) Trainers. In October 1942, he received his pilots wings and commissioned as Pilot Officer. On his return to England he was posted to Peterborourgh flying Masters then to Millfield near to Berwick on Tweed, Northumberland flying Hurricanes.
Then in April 1943 Ken was posted to Woodvale Airfield near Southport, Cheshire with 195 Squadron who were equipped with Typhoon single seat fighters.
Soon after, the Squadron was posted to Norfolk and Ken spent several months carrying out regular patrols over the North Sea.
In September the Squadron moved again, this time to RAF Fairlop. They carried out operations over France, often flying to RAF Manston in Kent for briefings.
Life and times at RAF Fairlop

In early 1944 the Squadron was disbanded and Ken transferred to 197 Squadron stationed at Tangmere, West Sussex. During the lead up to 'D' Day (6 June 1944), Ken was stationed at Needs Oar Point, near to Beaulieu in the New Forest, then on to Hurn Airfield, Bournemouth, their base to be used for 'D' Day operations.
On the 11 July 1944, Ken flew to France at Airfield B3, St Croix. Three days later Ken became a POW.
Details of capture and beyond, in Kens own words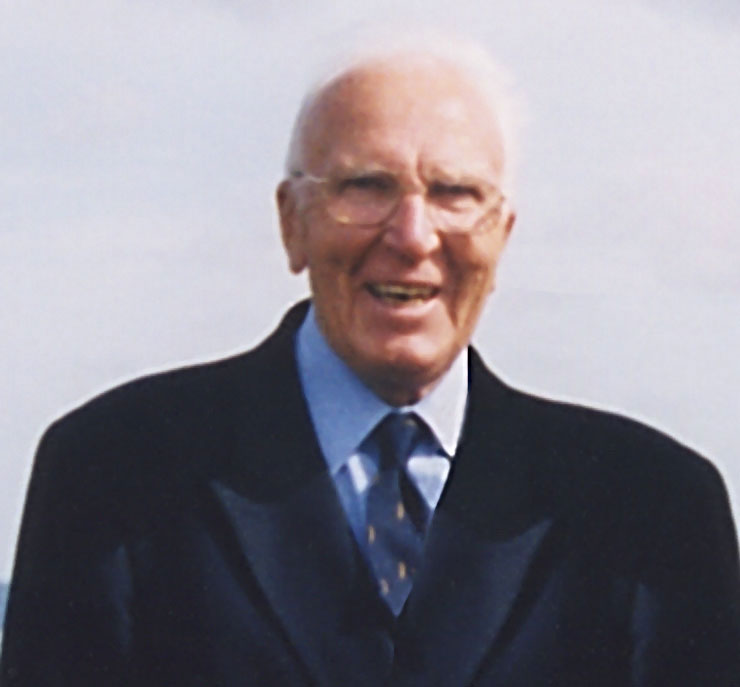 I am very grateful to Ken for allowing me to tell his story,
for permission to use his account of 13 July 1944,
together with his photographs and drawings.
A recent Picture of Ken taken at Needs Oar Point.

---
return to Memories and Sacrifice
Click here to email David Martin
Page created 3 August 2002, updated 19 August 2002.