---
Section 2: GMAT, GPA, and Where to Apply
from How to get into a Top-15 MBA Program by Tim Darling
---

"You must take the GMAT before submitting your application. If you do not take the GMAT prior to submission, your application will be reviewed as incomplete." / "Please self-report your scores on the Application Form. These are the only scores we will consider in evaluating your application." - Stanford application instructions, 2005.

To see how competitive your GPA and GMAT are, look in the US News and World Report guide to Graduate Schools. It has the average GPA and GMAT for each school's admits. Note that it won't tell you which undergraduate schools their admits attended and this should be considered when evaluating the average undergraduate GPA. Incidentally, don't focus on the rankings - they vary year to year and from one publication to the next. It's better to focus on schools that focus on what you're interested in than to go to a school simply because it's a couple points higher in the rankings.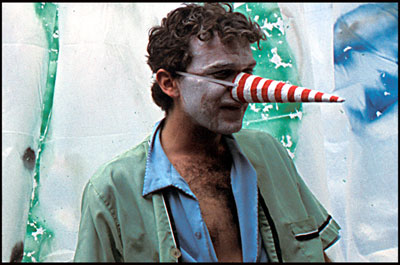 Something worth considering about the top schools: they pay special attention to applicants who come from rich backgrounds because they are most likely to keep giving back to the school after paying off the steep tuition. They are also most likely to be given top jobs after graduating since they come into school with good contacts and networks already. If your parents are top executives at well-known firms, you're much more likely to sail into a top position yourself. So, unless you came from a very poor background and are focusing your essays on your hands-on struggle to get to where you are today, don't downplay your parents and family's accomplishments. Most applications have a place where they ask you what your parents do: the reason is that the admissions committee knows from experience that the more successful your parents are, the more successful you are likely to be. Note that this really only applies to the very top-ranked schools and probably for most programs, this is not the case.

Additionally, Harvard, Stanford, and to a lesser degree, the other top '7-10' programs, prefer applicants that went to a top school as an undergraduate. After all, if you're focusing on going there, you're admitting that the top school name is a premium brand, so why be surprised if they have a similar view? Schools also realize that future employers look carefully at your undergraduate school and some give weight to the better known schools. So if you believe the admissions committee at a particular school is unimpressed by your degree from an lesser-known school, it's simply because they're feeling the same pressure from their recruiters. Also note that schools outside of the top '7-10' are just as interested in applicants who didn't go to top undergraduate schools as those who did.

No matter why you apply, though, if you did not attend a top school as an undergraduate, make sure you address in your essays why your school was good (maybe you majored in Education which is ranked #10 overall in the US News rankings). Also you should emphasize how you made the most of your undergraduate career: you took many hard classes, did many extracurricular activities, volunteered, did research, received merit-based scholarships and awards, etc. Most top MBA programs claim to have applicants from over 100 undergraduate institutions (including Harvard and Stanford) -- so remember: you do not need a degree from a top school to get into a top MBA program! Just be careful to sell your old school and your achievements there. Beyond that, don't let this scare you away from applying to any given school.

Is my undergraduate school good enough? Remember that even the very top schools will accept students from anywhere if the rest of their application is stellar. So don't worry about this one aspect. But if you're trying to gauge where to apply, then consider this. Michigan is a top B-School in every poll every year. Here's a random sampling of the undergraduate schools that their students in 2004-2005 went to (as taken from the 'Student Ambassadors' page on their website):
Athens University of Economics and Business, Boston University, Northwestern University, Iowa State University, University of Colorado at Boulder, Georgia Tech, University of Texas at Austin, University of Waterloo, Middlebury College, Duke University, Bilkent University, Milwaukee School of Engineering, Pontificia Universidad Catolica del Peru, Jadavpur University, Calcutta, India, Morgan State University, University of Minnesota, Williams College, Miami University in Ohio, ..
This is a random and representative list. Have you heard of some of those schools? I haven't. So guess what? If you're worrying about your school, you're probably worrying about the wrong thing. Incidentally, if the Michigan Student Ambassador page is still available on their site, read it. It's a great resource to see what other MBA students have done and how they present themselves.

Read Bouknight and Shrum's 'Your MBA Game Plan'. The section on what each school focuses on made my school selections very easy and clear. That section of their book will also help you focus your essays.

Look in the US News online listing for each school and you'll see a pie chart of the undergraduate majors for some schools. This is also available on some school's websites. This may help you decide which school would be a good match for you and, also, perhaps which schools accept more applicants from your field of study. Stanford, Northwestern, and Columbia, for instance, accept more Humanities majors than any other top school listed. MIT and Michigan are heaviest on Engineering - with 35-40% of their enrolls in that field. For the Fall, 2004 enrollment, some top majors were as follows (the numbers may vary from year to year, but note where each school chooses their most candidates: that emphasis is unlikely to change over time).
Stanford: 52% Humanities, 32% Engineering/Math/Science, 16% Business.
Berkeley / Haas: 25% Business, 25% Economics, 20% Engineering, ..
Chicago: 30% Business, 20% Economics, 20% Engineering, ..
Michigan / Ross: 30% Engineering (+5% Computer Science), 25% Business, ..
---
How do I know where to apply? Where will I get in?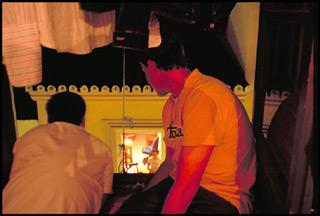 Try this. Create two lists: one of schools in the backwards order of how likely you will be accepted and another in the order of the schools you most want to attend (based on curriculum, prestige, location, ..). As a starting point for these lists, use the U.S. News rankings, or any other rankings. Don't use any rankings as a primary method of thinking about the schools though.

The key is where the 2 lists differ. If you don't want to go to school in the city, then Columbia and NYU will be missing from your lists of schools you want to attend. If you really want to go to a school that is very quantitative then Michigan and CMU may be higher on your 'want' list. If you don't want an ultra-competitive school, then Harvard may not appear on your 'want' list at all. Find schools that are higher on your 'want' list than on your 'hard to get into' list: these are the ones you should really focus on after you've picked the top school or 2 from your 'want' list.

Incidentally, if a school thinks you're a great applicant (too good, even..) but doesn't think you'll attend their school if you're accepted, then they'll reject or waitlist you. This is because if a lof of students are accepted by them but don't attend, it lowers their 'yield' percentages (# enrolled / # admitted) which lowers their ranking in the U.S. News rankings.


---
How do I know what the best schools are (for me?) and what's the 'best' ranking?

First note that there are a lot of B-School rankings. I find the US News rankings to be among the most recognized, but Business Week, Forbes, the Wall Street Journal, and many other groups do their own. They all use different criteria and the lists can very wildly. Whether a school is ranked #4 in 1 list and #12 in another shouldn't matter too much to you though: you need to find out what places would be best for you. The location, the recruiters that go there, the type of students, the type of curriculum.

The US News guide is far from perfect though, to use it as an example. For one thing, part of the ranking depends on the 'average salary upon graduation'. This is also a data point that applicants focus on specifically as well. But note that NYU and Columbia and are going to have higher salaries because more of them stay and work in NYC where the cost of living is much higher than in, say, North Carolina where Duke is. Further, salaries vary wildly by industry: finance and venture capital people make a lot more than non-profit employees. Should a school that sends a larger percentage of their graduates into non-profits be penalized? Find the Employment Reports for the recent graduates of each school you're considering - they're usually easy to find in the Career Center's web page on the school's site. Look at the sector and positions that you're most likely to be in after graduating. Among the top-15 schools, there's only a slight difference in salary when taken by sector/position/and location. Of course, there is no doubt that among the top 3 or 4 schools, you will get a surplus of networking opportunities that other schools won't be able to match. But all Top-15 schools send their graduates to McKinsey and about every other firm (and when you get there, the salary will be the same, regardless of your school).

Another reason the rankings are flawed is because many of them depend heavily on 'recruiter ratings'. But some schools aren't ranked as high by recruiters or CEOs polled because they don't graduate as many students. A degree-factory school is always going to be high on recruiters' lists because they graduate so many students that they require a lot of attention. But recruiters look at many other top schools too. Also, recruiter rankings by themselves are meaningless because they don't differentiate by discipline. Are these recruiters for investment banking firms, consulting firms, or non-profits? If you're not going into the usual MBA fields (investment banking or finance), then the recruiter rankings are less meaningful.


---
Notes on non-US schools -- they are one-year programs!

International schools look for teamwork, humility, cooperation, and a world-view.
Note that INSEAD and London (among others) have a second (and sometimes third!) language requirement.
Most international schools are looking for applicants with international experience: live/work abroad, international business, speak many languages. If you don't have this, you need to play up your international interests.
They usually look for teamwork skills more than leadership, although if you can highlight your teamwork experiences, you should not download play your leadership roles within teams.
If they ask you about weaknesses, don't say anything like 'I'm stubborn' -- they want team players.
They like to hear about times when you had a different way of thinking as other people, but eventually you realized you were wrong and went along with everyone else! (Incidentally, following this line of thinking would be an interesting twist to the 'Describe a time when your thinking was different from others'' question on MIT's application -- if you feel you already have the leadership and personal accomplishment section of your sales pitch already taken care of; it adds a nice touch of humility).
If you are accepted, funding may be more difficult for a US student than at a US school. For example, you will probably need to provide a $5-10k cash deposit within a month of being accepted! Typically the deposit for a US student attending a US school is $1k-$2k (credit cards accepted) within 3 months (the actual numbers vary of course).
---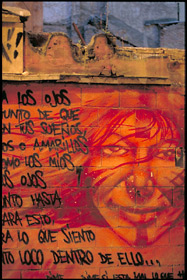 Preparing for the GMAT

I bought a couple books on it and read them. The Princeton Review book was useful. I worked on practice problems for a few weeks and took 3 days off work before the exam to make sure I didn't get sick (why does everything in the admissions process occur during flu season?) and to study. I took all of the computer-based and paper-based practice tests I could find. I reviewed why I missed questions.

Personally, I found the 'Sentence Correction' questions to be the ones I got wrong the most. When reading the book, I skimmed through that section quickly, thinking "I've spoken English long enough to simply be able to 'spot' correct or incorrect sentences." I soon learned that I was wrong. There is indeed a science and reasoning to it that you have to study.

The Princeton Review book has a definitive section on the 10 types of sentence correction errors you need to know how to spot. That's the good news- almost all of the sentence correction questions fall into a few categories and most of them are probably the same 3 or 4 types of errors. For instance:
Misplaced Modifiers. The following are all incorrect (see the book for full details):

While writing a book, John's pencil broke.
Though usually unbreakable, John broke his pencil.

Ambiguous pronouns. The following are all incorrect:

Jane walked over to see Carol since she had just come back from Europe.
My energy level and my car's gas tank were running low so I pulled over to refuel it.

Find the differences between the answer options and use that as a clue as to what may be wrong in the original sentence.
A number of questions will be in the above categories (or the 'verb tense must match the subject', or others) but will have a lot of 'filler' in them. Simply cross out the filler in your mind and read the sentence in its shortest form possible. For example, the following is incorrect:

Jack and I met John, who was swimming with his dog and a few friends at the far end of the pool; they were playing water polo.
[Try removing the middle section in your mind since it's probably just there to distract you: 'who was swimming with his friends at the pool' and then read the sentence.]

These are just some examples..
---

Section 3: Start Your Own Business
---
Your Comments
Hi Tim, I found the information was very useful in making my career decision, as a matter of fact i wasn't sure if M.B.A was the right choice for me having business dreams, entrepreneurial thoughts. I really appreciate your efforts in putting up this information on a website and right now am thinking to my GMAT and stuff and lloking forward to do M.B.A in one of the top 10 business schools and started burning night oil.

-- Kris K, Jun 19, 2008
This is an awesome guide with lots of great ideas, yet it is very easy to follow and a pleasure to read. I've been researching the possibility of earning an MBA for a while now and this page has helped me more than any other. Thanks Tim! James

-- James, Jan 16, 2010
Hi Tim, Thankyou for tthe tips. I found this information very inspiring andinformativee. I look forward to my future business school endevors, and am confident in my ability to reach my goals successully. Thanks Aain BBrian innders

-- Brian Winders, Nov 23, 2011
Hi Tim, I'm very pleased finding your website. The information is succinct and exact. Currently I'm in the state of building my career plan [ Business Wise ] and preparing for GMA. I hoppe my journey will be smooth and memorable. BR, Mustaf GGoamm

-- Mustafa Golam, Jan 16, 2012
I went to an unknown Canadian business school. Well, so long Harvard, Wharton and Booth. :(

-- Patrick, May 28, 2012
Add a comment
---
All text and pictures copyright © 2005-2006 Tim Darling.